A Tribute to The Beatles!
Recurring event
see all
Fri February 28, 2020
@
6:00 pm
–
9:00 pm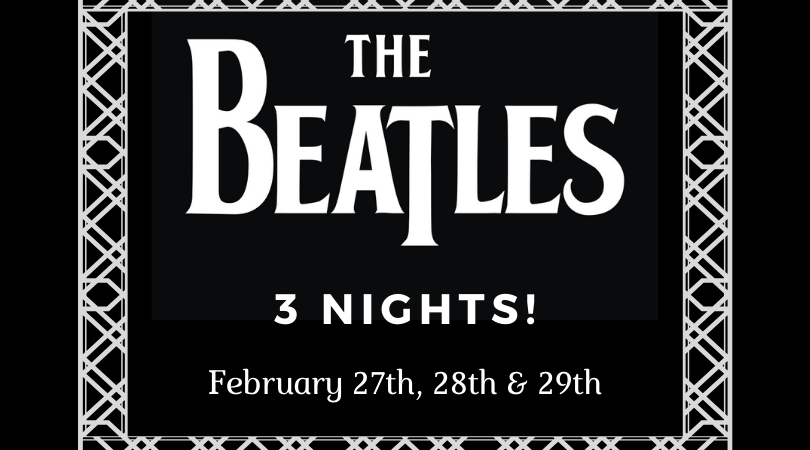 A Tribute to The Beatles!
Morgan, MacDonell & Maneri!
56 years ago in February, the Beatles appeared on the Ed Sullivan and transformed a culture and a generation! Feel free to come as you are or wear the fads of the sixties! Clearly no sport coats tonight, unless you are coming dressed as Ed Sullivan!
Enjoy a Special Four-Course Dinner with a Live Performance
$100 per guest (plus beverages, tax & gratuity)
Three Nights to Choose From
Thursday, February 27th 6pm
Friday, February 28th 6pm
and Leap Day ~ Saturday, February 29th 6pm
Join Doug Morgan, Parker MacDonell & Phil Maneri for an evening of acoustic music and three-part harmonies!
Morgan, MacDonell & Maneri mix two acoustic guitars and one large stand-up bass with 3-part harmonies into a repertoire that will transport you back to the 60's and 70's.
The Menu
(Subject to change)
Wild Mushroom & Duck Friand
mimosa vinaigrette

Salmon Dumpling
leek fondue, shrimp velvet sauce

Angus Reserve Flat Iron Steak
roasted, tarragon bordelaise

Maracuja Entremet
passion fruit and chocolate,
caramel coulis
~wine pairings available~