Joe Troop Trio!
Tue September 7, 2021
@
5:30 pm
–
8:00 pm
Seating is limited; make reservations early to secure your table.
Four-Course Dinner and Private Concert 120. per guest (+tax and gratuity)
Advance online Reservations (or phone 614-451-9774) are required. See booking and cancellation policy below.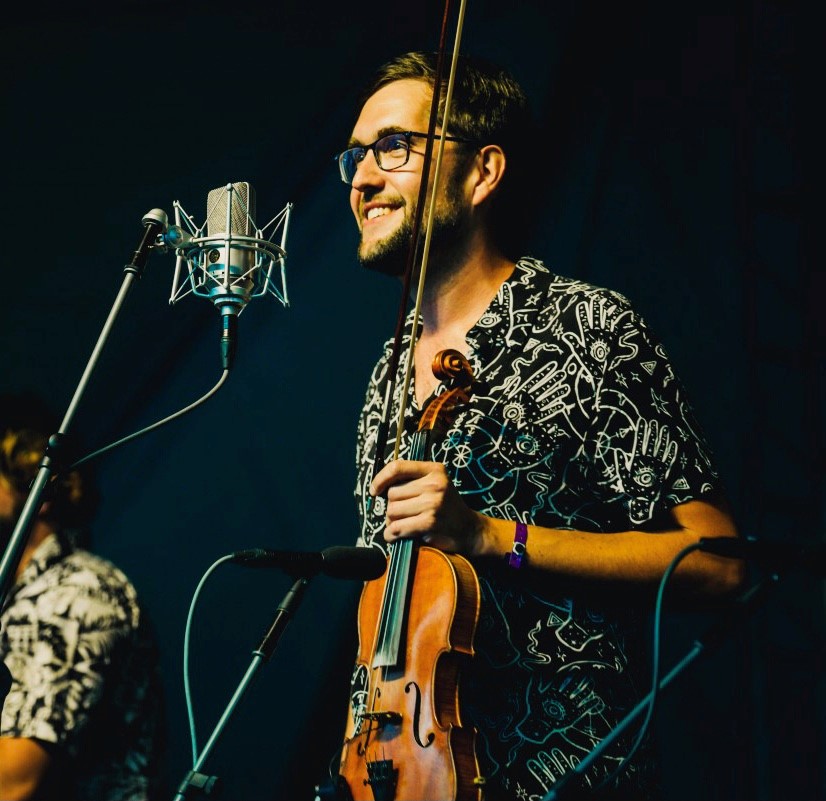 Dinner and a show in our large Dining Room!
The Dining Room will allow us to distance all the tables and with an elevated stage, every table will have a good view.
Enjoy Chef Richard's Four-Course dinner before the show
and then sit back and relax to enjoy the show along with dessert.
Four-Course Dinner and Concert
120. per guest (+beverages, tax and gratuity)
Please plan to arrive at 5:15 pm to be seated
let us know if you need to arrive later (up to 6:30)
Live Performance will begin at 7:00 pm
Joe Troop Trio
Latin Grass
Joe Troop is a multi-instrumentalist and singer-songwriter from Winston-Salem, North Carolina. During his decade in Buenos Aires, Argentina, he formed the group Che Apalache with three of his students. The band's second album, Rearrange My Heart, was produced by legendary genre-bender, banjoist Béla Fleck and received a GRAMMY nomination for Best Folk Album in 2020. Unfortunately, the pandemic has made international touring all but impossible, forcing Che Apalache into hiatus.
Working in a style dubbed "Latin Grass," Joe melds music from the Appalachian foothills with traditional soundscapes from across Latin American. He composes wry and well-traveled acoustic music, sung in English and Spanish. Wrenching old-time music into the world of contemporary global politics, Joe creates spaces for sympathy, solidarity, and a little humor. His new solo album featuring Charlie Hunter, Béla Fleck, and Abigail Washburn, Tim O'Brien, and many more superb musicians will be released in late summer.
Joe Troop Of Che Apalache Talks New Video Series "Pickin' For Progress" & Being Queer In Bluegrass
Che Apalache was nominated for Best Folk Album GRAMMY in 2020
"It's been a blast to get to know them in the creative environment; together we've come up with what I believe is a truly striking album. I hope you'll enjoy listening as much as I enjoyed producing." —Béla Fleck
The Menu
(Subject to change)
Heirloom Tomato with Goat Cheese
basil vinaigrette
~
Chilled Seafood Terrine
saffron mousseline
~
Duck Breast with Shrimp Tempura
a l'orange
~
Chocolate Mousse
Grand Marnier sponge cake
~optional wine pairings available~
The menu can be adjusted for Vegetarians, all seafood, all meat, or any other dietary concerns. When making reservations; please note your request and then call us to confirm 614-451-9774
~wine pairings available~
Booking Policy – Thank you for joining us! Reservations are secured with a credit or debit card.
Your card will not be charged for the evening.
At the conclusion of the event, your table check will include the dinner, music cover, and beverages.
Please see the cancellation policy below. We look forward to serving you soon!
Four-Course Dinner and Concert 120. per guest (+tax and gratuity)
Cancellation Policy – Should your plans change, please let us know at least 48 hours before your reservation.
Cancellation made after this period will incur a $25 fee per guest.
Thank you for your understanding and support!