Lyrata: An Evening Aboard The Titanic
Recurring event
see all
Tue April 11
@
5:30 pm
–
8:00 pm
Four-Course Dinner and Private Concert 175. per guest (+tax and gratuity)
Advance online Reservations (or phone 614-451-9774) are required and confirmed with cc. See booking and cancellation policy below.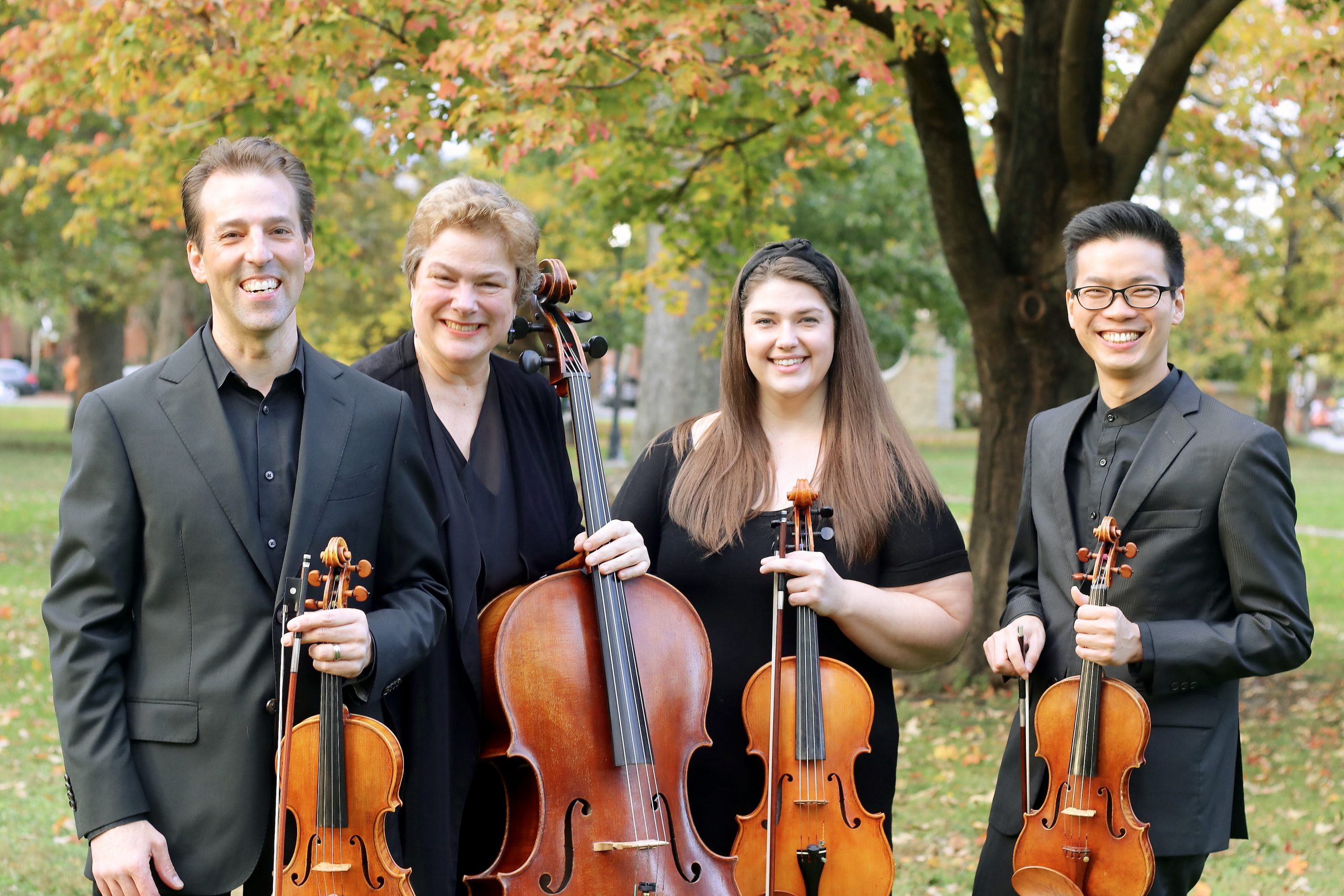 Dinner and a show in our large Dining Room!
The Dining Room will allow us to distance all the tables and with an elevated stage, every table will have a good view.
Enjoy Chef Richard's Four-Course dinner before the show
and then sit back and relax to enjoy the show along with dessert.
Four-Course Dinner and Concert
175. per guest (+beverages, tax, and gratuity)
Please plan to arrive at 5:15 pm to be seated
let us know if you need to arrive later (up to 6:30)
Live Performance will begin at 7:00 pm
Lyrata String Quartet
Since 2016, the Lyrata String Quartet have moved audiences with their captivating musicality and dynamic programming. From the fiery depths of Argentinian Tangos, to the nuanced genius of the Classical greats, from long-lost folk music to blockbuster hits, Lyrata creates cohesive stories through seemingly unconnected musical works of art. No genre is left unturned and each concert program is as opposite from the last as it will be from the next.

Four-Course meal recreated from the First Class cabins' menu the night the ship sank.
Lyrata will perform period-appropriate music including "Nearer My God To Thee" the fabled tune which was played as the quartet went under.
A timeless celebration of hubris-infused extravagance!
The Menu
The Menu Will Be Posted Closer To The Event
Champagne Flute Included
~
White Asparagus and Smoked Salmon
champagne vinaigrette, herruga caviar
~
Scallop Timbale
leek fondue, lobster sauce
~
Tournedos Rossini
beef tenderloin medallion, foie gras, truffle bordelaise
~
Chocolate Charlotte Dome
candied orange, warm caramel sauce
(Subject to change)
~optional wine pairings available~
The menu can be adjusted for Vegetarians, all seafood, all meat, or any other dietary concerns. When making reservations; please note your request and then call us to confirm at 614-451-9774
Booking Policy – Thank you for joining us! Reservations are secured with a credit or debit card.
Your card will not be charged for the evening.
At the conclusion of the event, your table check will include the dinner, music cover, and beverages.
Please see the cancellation policy below. We look forward to serving you soon!
Four-Course Dinner and Concert 175. per guest (+tax and gratuity)
Cancellation Policy – Should your plans change, please let us know at least 48 hours before your reservation and we will issue a full refund.
Cancellation made after this period will incur a $25 fee per guest.
Thank you for your understanding and support!