Tribute To The Wizarding World of Hogwarts!
Mon October 30
@
5:45 pm
–
8:00 pm
Four-Course Dinner and Private Concert 140. per guest, 95. for children (+tax and gratuity)
Advance online Reservations (or phone 614-451-9774) are required. See booking and cancellation policy below.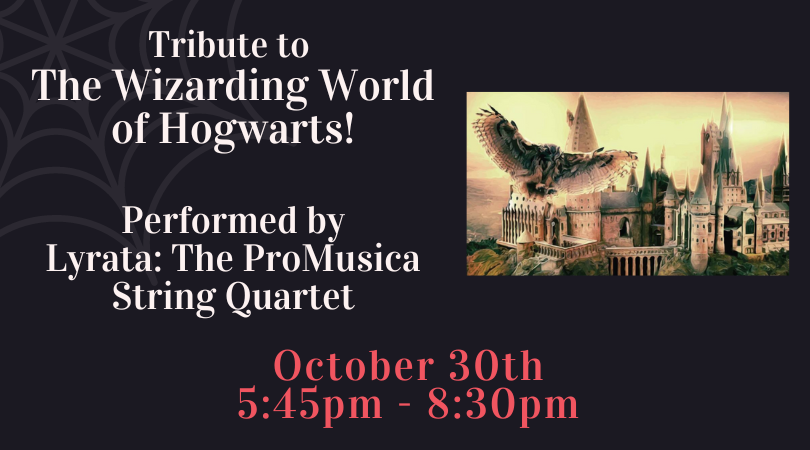 Dinner and a show in our large Dining Room!
The Dining Room will allow us to distance all the tables and with an elevated stage, every table will have a good view.
Enjoy Chef Richard's Four-Course dinner before the show
and then sit back and relax to enjoy the show along with dessert.
Four-Course Dinner and Concert
140. per guest, 95. for children (+beverages, tax and gratuity)
Please plan to arrive at 5:30 pm to be seated
let us know if you need to arrive later (up to 6:30)
Live Performance will begin at 6:45 pm
Lyrata: The Promusica String Quartet!
Since 2016, the Lyrata String Quartet have moved audiences with their captivating musicality and dynamic programming. From the fiery depths of Argentinian Tangos to the nuanced genius of the Classical greats, from long-lost folk music to blockbuster hits, Lyrata creates cohesive stories through seemingly unconnected musical works of art. No genre is left unturned and each concert program is as opposite from the last as it will be from the next.

Exquisite playing and artistic mastery is only half of what audiences can expect. Lyrata concert experiences dissolve the wall between performer and audience member, connecting not only through music but through storytelling, history, humor, and humanity. Audience members are greeted like old friends, encouraged to ask questions, and leave feeling like part of the Lyrata family.

Collectively, the members of Lyrata are current or former members of ProMusica Chamber Orchestra, Columbus Symphony Orchestra, and New Albany Symphony Orchestra. They are the quartet-in-residence at The Refectory Restaurant and have performed in numerous venues in Columbus including Shadowbox Live!, Columbus Museum of Art, Franklin Park Conservatory, and Murfield Village Golf Club. Lyrata does various outreach events with student orchestral programs around the city.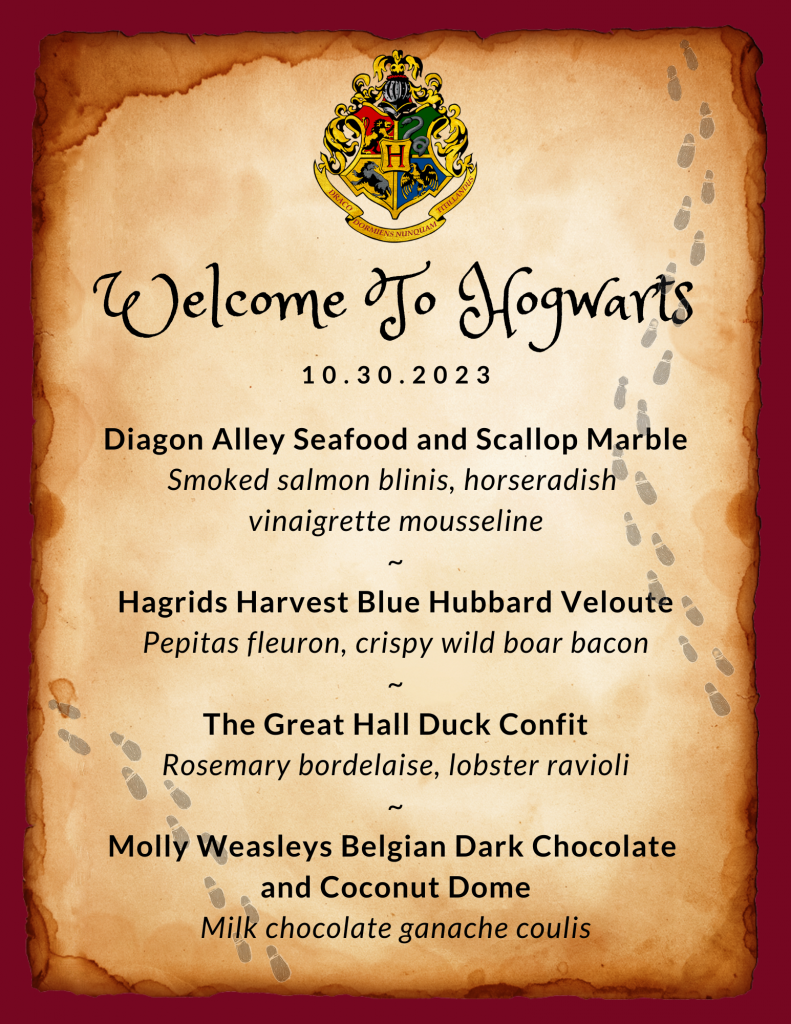 ~optional wine pairings available~
The menu can be adjusted for Vegetarians, all seafood, all meat, or any other dietary concerns. When making reservations; please note your request and then call us to confirm 614-451-9774
~wine pairings available~
Booking Policy – Thank you for joining us! Reservations are secured with a credit or debit card.
Your card will not be charged for the evening.
At the conclusion of the event, your table check will include the dinner, music cover, and beverages.
Please see the cancellation policy below. We look forward to serving you soon!
Four-Course Dinner and Concert 140. per guest, 95. for children (+tax and gratuity)
Cancellation Policy – Should your plans change, please let us know at least 48 hours before your reservation.
Cancellation made after this period will incur a $25 fee per guest.
Thank you for your understanding and support!