Virtual Wine Tasting: Espana Verde
Thu February 25, 2021
@
7:00 pm
–
8:00 pm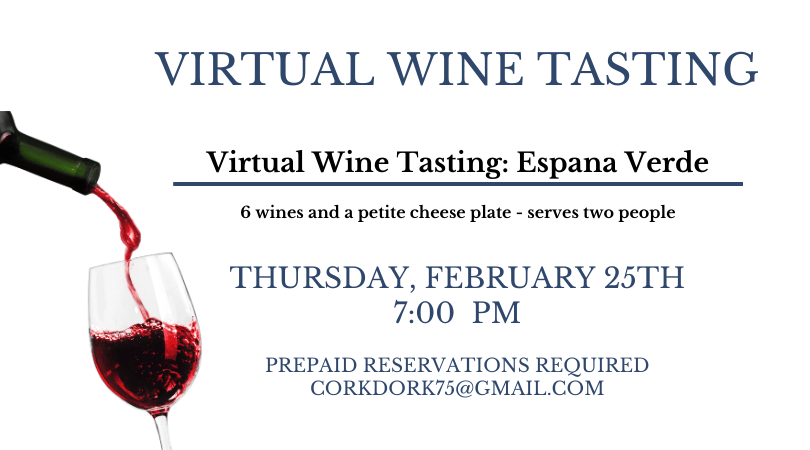 On Thursday, February 25th our Sommelier, Chris Dillman, will be joined by Erin Drain and Ben Carson of Ole Imports for a virtual tasting of wine from "Green Spain". Join Chris, Erin, and Ben at 7:00 pm to taste wines from the Galicia and the Basque region.
Each tasting package includes 6 wines and a petite cheese plate and serves two people.
Reservations are required. To make reservations or for additional information, please contact us at corkdork75@gmail.com.
To our Guests
To better manage our prices,
cc transactions have an added 3.5% processing fee;
no fee with debit cards