Virtual Wine Tasting – Up From the Cellar
Thu June 4
@
7:00 pm
–
8:00 pm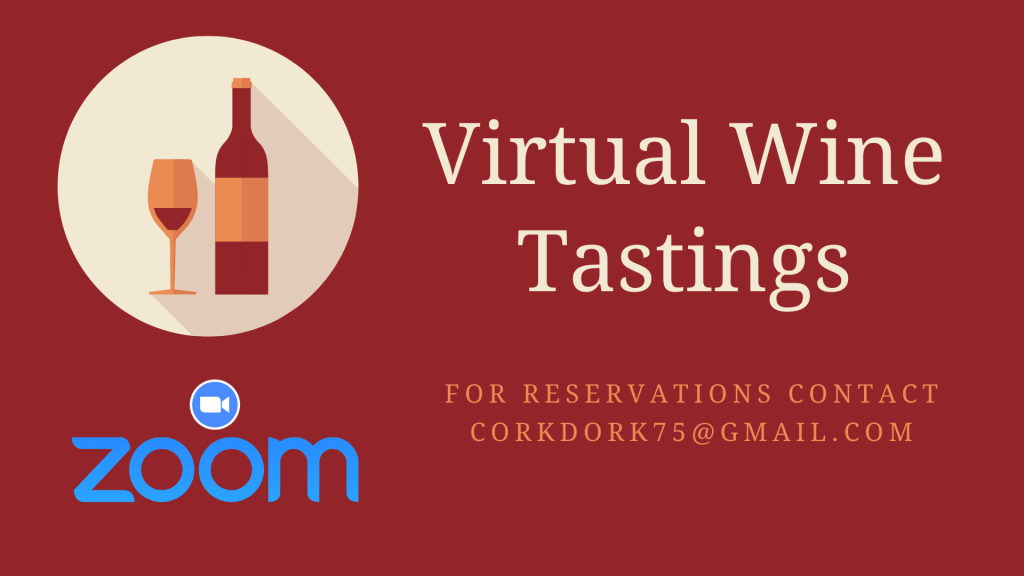 Up From the Cellar
Thursday, June 4th at 7 pm.  Join Chris in tasting 6 gems from the Refectory Cellar.
125. for six wines and Imported Cheeses – serves two
Working from home, virtual meetings, concerts on Zoom…it's a new world and we're all dealing with it in new ways.
Starting in June, our Sommelier, Chris Dillman, will be hosting online blind wine tastings via Zoom.
Each tasting package serves two and includes 6 wines and a petite cheese plate. Space is limited and reservations are required.
To make reservations or for additional information, please contact us at corkdork75@gmail.com. 

Make the evening a complete dining experience with an optional Refectory Home Dinner.
Enjoy an earlier dinner and finish with a Cheese Course and Virtual Wine Tasting. For the menu and orders call 614-451-9774