A New Refectory Tradition – Thanksgiving Home Dinner!
Chef Richard's Four-Course Thanksgiving Dinner
138.00 - Serves Two
Refrigerated – Heating Instructions Included
Reserve your pick-up time between 12:00 – 4:00 pm
Wednesday, November 23rd
To Order:
Please CALL 614-451-9774
Monday - Saturday 9:00 am - 5:00 pm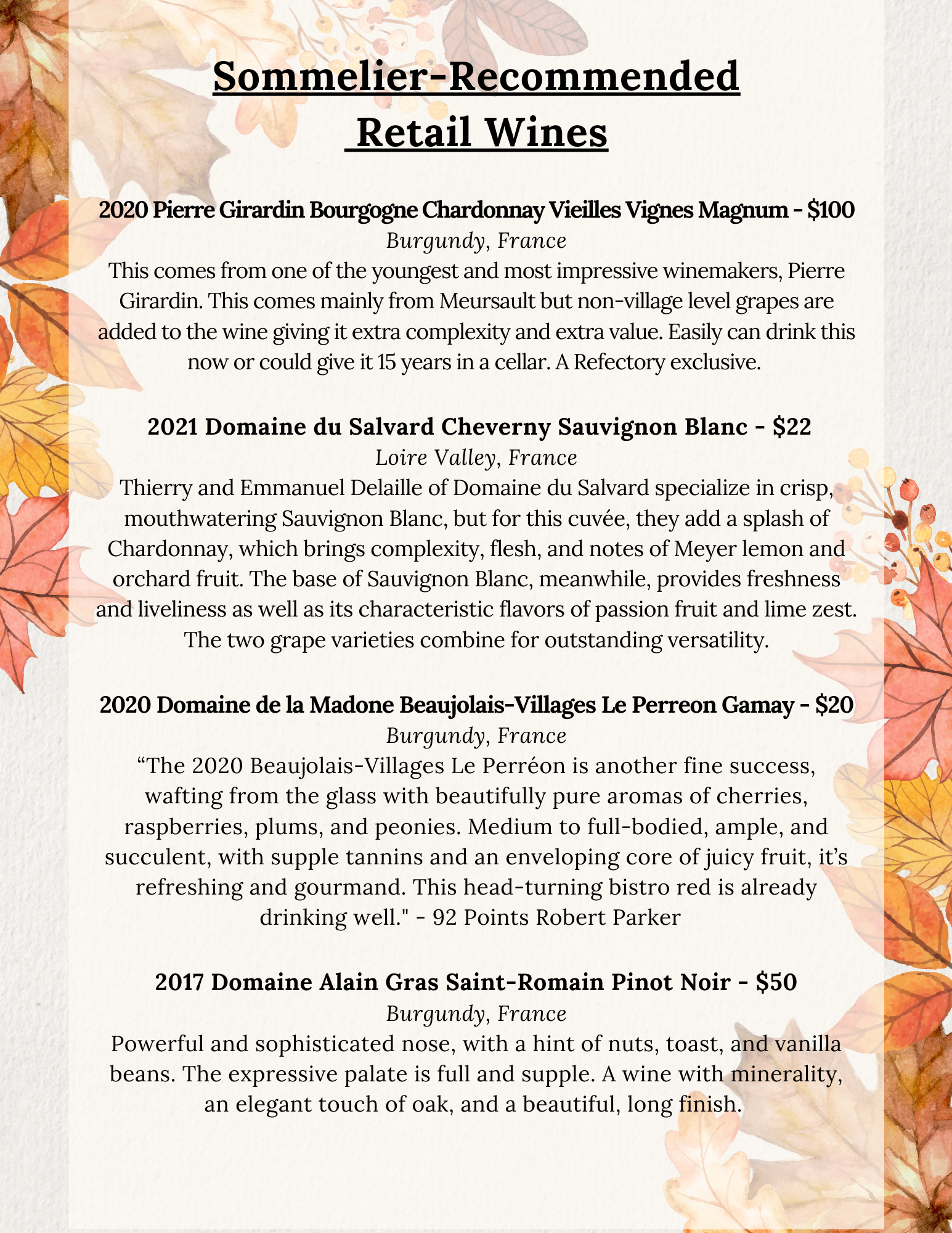 For our Guests,
There is an added 3.5 processing fee for all cc transactions.
ZERO For debit cards and cash
Thank you for your support,
The Refectory
Wishing you a most Blessed and Peaceful Thanksgiving Celebration.
It is our pleasure and privilege to serve you.
-Kamal and The Refectory Family
Looking for The Dinner Menu?