Ari Hest
Mon October 9
@
6:00 pm
–
8:30 pm
Seating is limited; make reservations early to secure your table.
Four-Course Dinner and Private Concert 130. per guest (+tax and gratuity)
Advance online Reservations (or phone 614-451-9774) are required and confirmed with cc. See booking and cancellation policy below.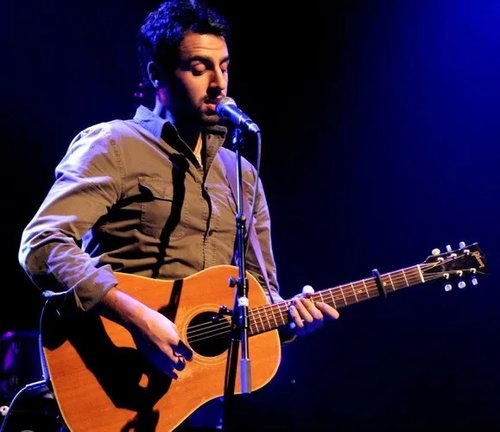 Dinner and a show in our large Dining Room!
The Dining Room will allow us to distance all the tables and with an elevated stage, every table will have a good view.
Enjoy Chef Richard's Four-Course dinner before the show
and then sit back and relax to enjoy the show along with dessert.
Four-Course Dinner and Concert
130. per guest (+beverages, tax, and gratuity)
Please plan to arrive at 6:00 pm to be seated
let us know if you need to arrive later (up to 6:30)
Ari Hest
Ari is a grammy nominated singer/songwriter who began his career as an independent artist in 2001. He built a loyal following touring the college circuit extensively between 2000 and 2003, after which he released two albums on Columbia Records, Someone To Tell (2004) and The Break-In (2007) all the while touring both in the U.S. and abroad with artists such as Martin Sexton, Suzanne Vega, and Ani Difranco.
In 2008, Ari wrote, recorded and released a new song every Monday in his 52 project, and released Twelve Mondays in 2009, a collection of re-mixed fan favorites from 52. From 2010-2016, Ari continued to tour relentlessly and released four other LP's: Sunset Over Hope Street(2011), The Fire Plays(2012), Shouts And Whispers(2015), and the grammy nominated Silver Skies Blue(2017), a duets album with Judy Collins.
Many of Ari's songs have appeared on TV and film – The Path, The Lincoln Lawyer, Private Practice, Army Wives, and One Tree Hill to name a few.
To mark 20 years of making music, Ari released a retrospective album entitled I Remember When in December of 2021.
The Menu
Quail and White Bean Terrine
tomato vinaigrette
~
Sea Scallop Mousse and Mussels
saffron vin blanc sauce
~
Roasted Veal Tenderloin
herbs de Provence marinated, wild mushroom sauce
~
Lemon Verbena Bavarian
chocolate coulis
(Subject to change)
~optional wine pairings available~
The menu can be adjusted for Vegetarians, all seafood, all meat, or any other dietary concerns. When making reservations; please note your request and then call us to confirm at 614-451-9774
Booking Policy – Thank you for joining us! Reservations are secured with a credit or debit card.
Your card will not be charged for the evening.
At the conclusion of the event, your table check will include the dinner, music cover, and beverages.
Please see the cancellation policy below. We look forward to serving you soon!
Four-Course Dinner and Concert 130. per guest (+tax and gratuity)
Cancellation Policy – Should your plans change, please let us know at least 48 hours before your reservation and we will issue a full refund.
Cancellation made after this period will incur a $25 fee per guest.
Thank you for your understanding and support!