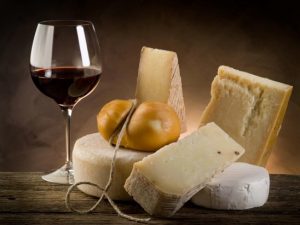 The Refectory Restaurant and Bar was one of over forty locally owned, fine dining restaurants at the 2016 Taste of Dine Originals on May 12.  Along with six others, Christina Mancuso, a writer of BroadwayWorld.com, named The Refectory as one of the standouts.
After arriving at the Franklin Park Conservatory, we were provided with disposable wine glasses, plates and utensils to sample an unlimited amount of foods and drinks. The samples paired well with live music by The Salty Caramels, one of (614) Magazine's "Best Local Band."
For the all the guests, Chef prepared a crowd-favorite dish, Scallop Pomponette, which consists of a delicate scallop mousse with spinach and cream and eggs sauce.
We paid only $100 to experience this amazing event of unlimited samplings of food, wine and beer while supporting the missions of Dine Originals Columbus and The Buckeye Ranch. The proceeds of the event go towards the charities of Dine Originals Columbus, which promotes diversity in culinary, and The Buckeye Ranch, which helps with care for those who deal with mental, emotional, behavioral and familial issues.