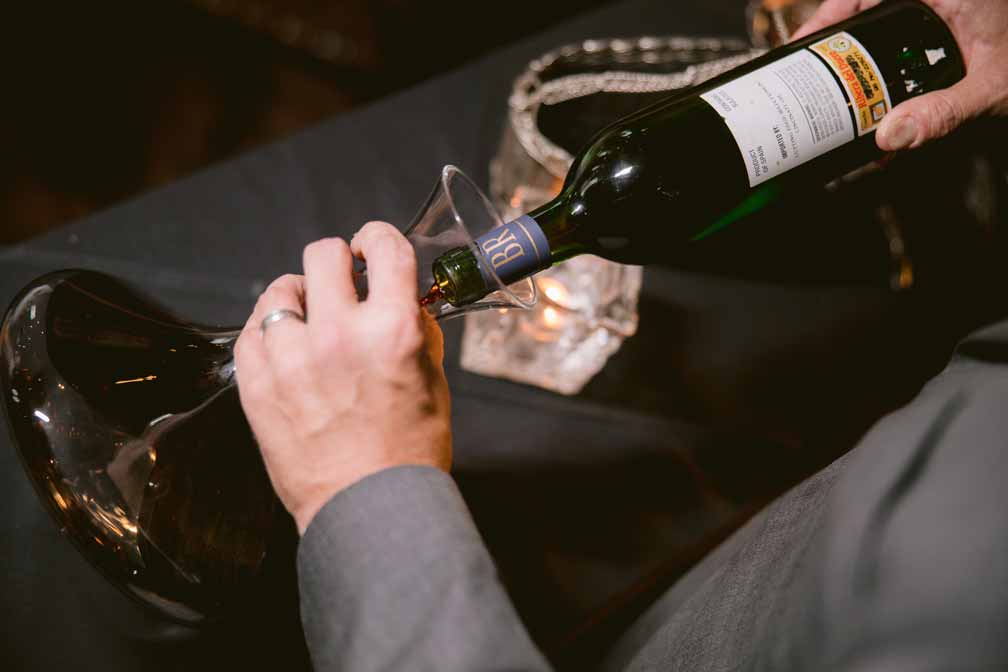 Our award-winning wine cellar features over 700 selections, and throughout the year we offer a variety of opportunities to sample even more. Our sommelier presents various wine tastings featuring different winemakers and themes. Check back often or sign up for the VIP E-Club to be the first to know about upcoming wine events, including, virtual wine tastings and more!
Chris Dillman
Columbus' very own Chris Dillman has twice won the Top Sommelier honors in the mid-west region in his journey of preparing for the Master Sommelier exam.
Locally, he is simply without peer in his knowledge, palate, his amazing ability to educate others and we are fortunate to have at The Refectory! You owe it to yourself to simply pursue his thoughts and recommendations. We promise
you will be pleasantly surprised!
Regardless of price, he is available to serve your wine needs at any time.
Chris Dillman – corkdork75@gmail.com
Plan A Virtual Event With Us
We aren't able to come together like we used to but technology allows us to still be together virtually! Gather your friends, family, or co-workers, and let us plan a Virtual Dinner or Virtual Wine Tasting for your group!
Submit an Event Request Form and learn more about how we can bring the event you envision to life!
- PrePaid Reservations Are Required
- 48 Hour Cancellation Notice Required for Full Refund
- Please Email Chris Dillman about wine-tasting reservations or inquiries at corkdork75@gmail.com