Robbie Fulks
Mon August 21
@
6:00 pm
–
8:30 pm
Seating is limited; make reservations early to secure your table.
Four-Course Dinner and Private Concert 130. per guest (+tax and gratuity)
Advance online Reservations (or phone 614-451-9774) are required and confirmed with cc. See booking and cancellation policy below.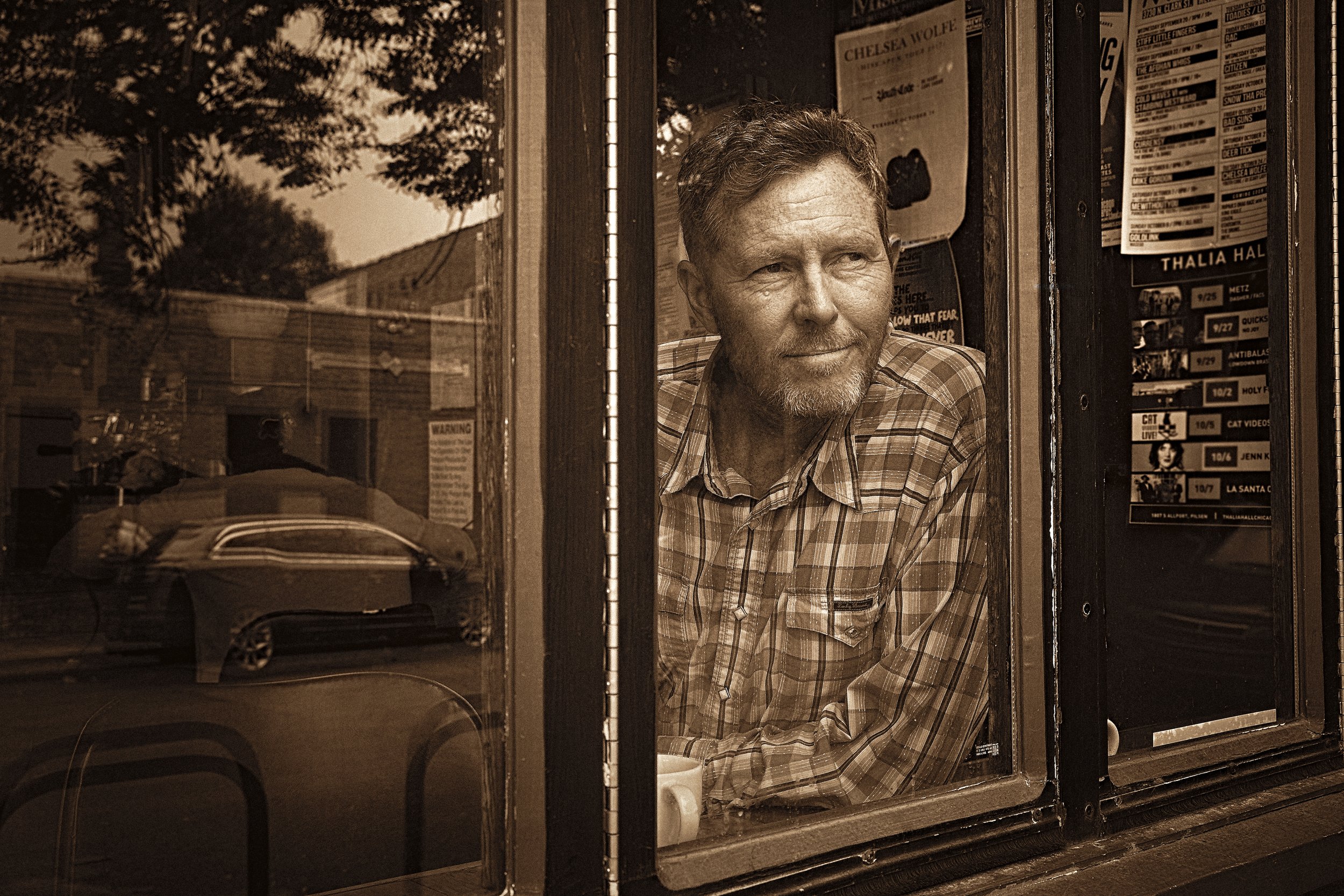 Dinner and a show in our large Dining Room!
The Dining Room will allow us to distance all the tables and with an elevated stage, every table will have a good view.
Enjoy Chef Richard's Four-Course dinner before the show
and then sit back and relax to enjoy the show along with dessert.
Four-Course Dinner and Concert
130. per guest (+beverages, tax, and gratuity)
Please plan to arrive at 6:00 pm to be seated
let us know if you need to arrive later (up to 6:30)
Robbie Fulks
Robbie Fulks is a singer, recording artist, instrumentalist, composer, and songwriter. His most recent release, 2017's Upland Stories, earned year's-best recognition from NPR and Rolling Stone among many others, as well as two Grammy® nominations, for folk album and American roots song ("Alabama At Night").
Fulks was born in York, Pennsylvania, and grew up in a half-dozen small towns in southeast Pennsylvania, the North Carolina Piedmont, and the Blue Ridge area of Virginia. He learned guitar from his dad, banjo from Earl Scruggs and John Hartford records, and fiddle (long since laid down in disgrace) on his own. He attended Columbia College in New York City in 1980 and dropped out in 1982 to focus on the Greenwich Village songwriter scene and other ill-advised pursuits.
The Menu
Roasted Vegetable Gazpacho
Piperade mosaic and brioche crouton
~
Lobster and Salmon Coulibiac
Roma tomato papillote, saffron vin blanc sauce
~
Filet Mignon of Beef and New Zealand Lamb Chop
Olive blend bordelaise
~
Georgia Peach Dome
Almond sponge cake, raspberry coulis
(Subject to change)
~optional wine pairings available~
The menu can be adjusted for Vegetarians, all seafood, all meat, or any other dietary concerns. When making reservations; please note your request and then call us to confirm at 614-451-9774
Booking Policy – Thank you for joining us! Reservations are secured with a credit or debit card.
Your card will not be charged for the evening.
At the conclusion of the event, your table check will include the dinner, music cover, and beverages.
Please see the cancellation policy below. We look forward to serving you soon!
Four-Course Dinner and Concert 130. per guest (+tax and gratuity)
Cancellation Policy – Should your plans change, please let us know at least 48 hours before your reservation and we will issue a full refund.
Cancellation made after this period will incur a $25 fee per guest.
Thank you for your understanding and support!