Barefoot Movement
Tue November 15
@
5:30 pm
–
8:00 pm
Seating is limited; make reservations early to secure your table.
Four-Course Dinner and Private Concert 120. per guest (+tax and gratuity)
Advance online Reservations (or phone 614-451-9774) are required and confirmed with cc. See booking and cancellation policy below.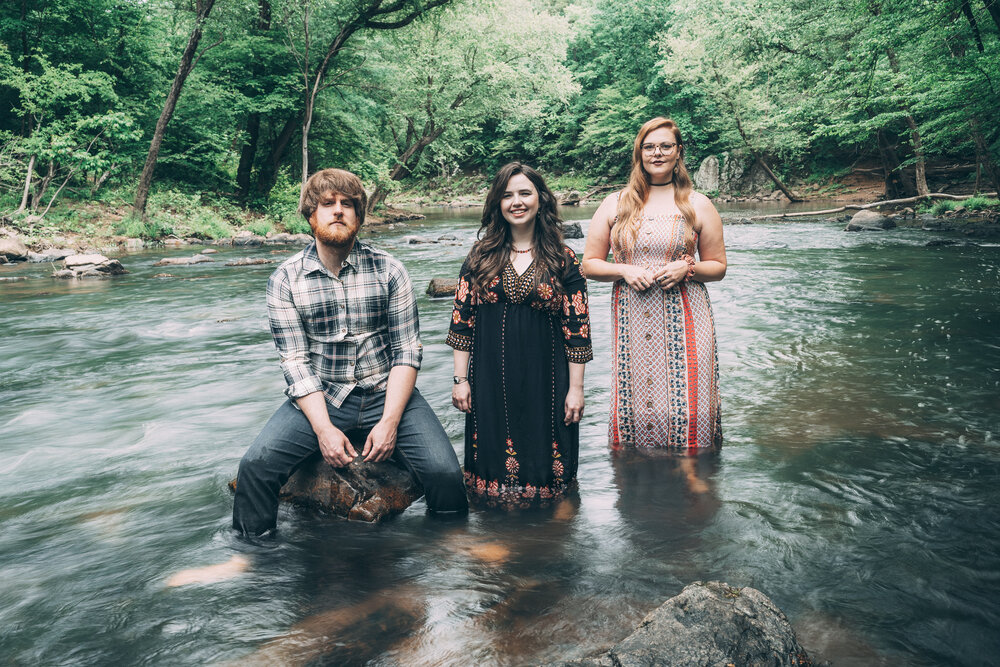 Dinner and a show in our large Dining Room!
The Dining Room will allow us to distance all the tables and with an elevated stage, every table will have a good view.
Enjoy Chef Richard's Four-Course dinner before the show
and then sit back and relax to enjoy the show along with dessert.
Four-Course Dinner and Concert
120. per guest (+beverages, tax, and gratuity)
Please plan to arrive at 5:15 pm to be seated
let us know if you need to arrive later (up to 6:30)
Live Performance will begin at 7:00 pm
Barefoot Movement
Acclaimed Americana group "The Barefoot Movement" has carved out an indelible space in the acoustic scene since their 2011 debut album, Footwork. Their sound is invigorating, infused with a captivating honesty that transports audiences to a place of complete enthrallment.
The band officially formed in North Carolina in 2006, after frontwoman Noah Wall met mandolinist Tommy Norris in high school and discovered a convergence of aligned passions. That initial crackle of intensity never waned and instead became the force catalyzing the band through its various iterations. Today, the Barefoot Movement is comprised of Noah Wall—whose powerhouse vocals, songwriting, and fiddle playing serve as the backbone of the band—mandolinist Tommy Norris, and upright bassist Katie Blomarz rounding out their unique blend of charming, modern roots music.
The Menu
Chilled Seafood Terrine
Dill vinaigrette, herruga caviar blini
~
Roasted Portabella
Braised red cabbage, balsamic jus
~
Sous Vide Sirloin Filet "Angus" Beef
Dijon mustard velvet sauce
~
Hazelnut and Cranberry Entremet
Maple bourbon crème anglaise
(Subject to change)
~optional wine pairings available~
The menu can be adjusted for Vegetarians, all seafood, all meat, or any other dietary concerns. When making reservations; please note your request and then call us to confirm at 614-451-9774
Booking Policy – Thank you for joining us! Reservations are secured with a credit or debit card.
Your card will not be charged for the evening.
At the conclusion of the event, your table check will include the dinner, music cover, and beverages.
Please see the cancellation policy below. We look forward to serving you soon!
Four-Course Dinner and Concert 120. per guest (+tax and gratuity)
Cancellation Policy – Should your plans change, please let us know at least 48 hours before your reservation and we will issue a full refund.
Cancellation made after this period will incur a $25 fee per guest.
Thank you for your understanding and support!