Djangophonique Feat. Katie Smith
Tue November 7
@
6:00 pm
–
8:30 pm
Seating is limited; make reservations early to secure your table.
Four-Course Dinner and Private Concert 140. per guest (+tax and gratuity)
Advance online Reservations (or phone 614-451-9774) are required and confirmed with cc. See booking and cancellation policy below.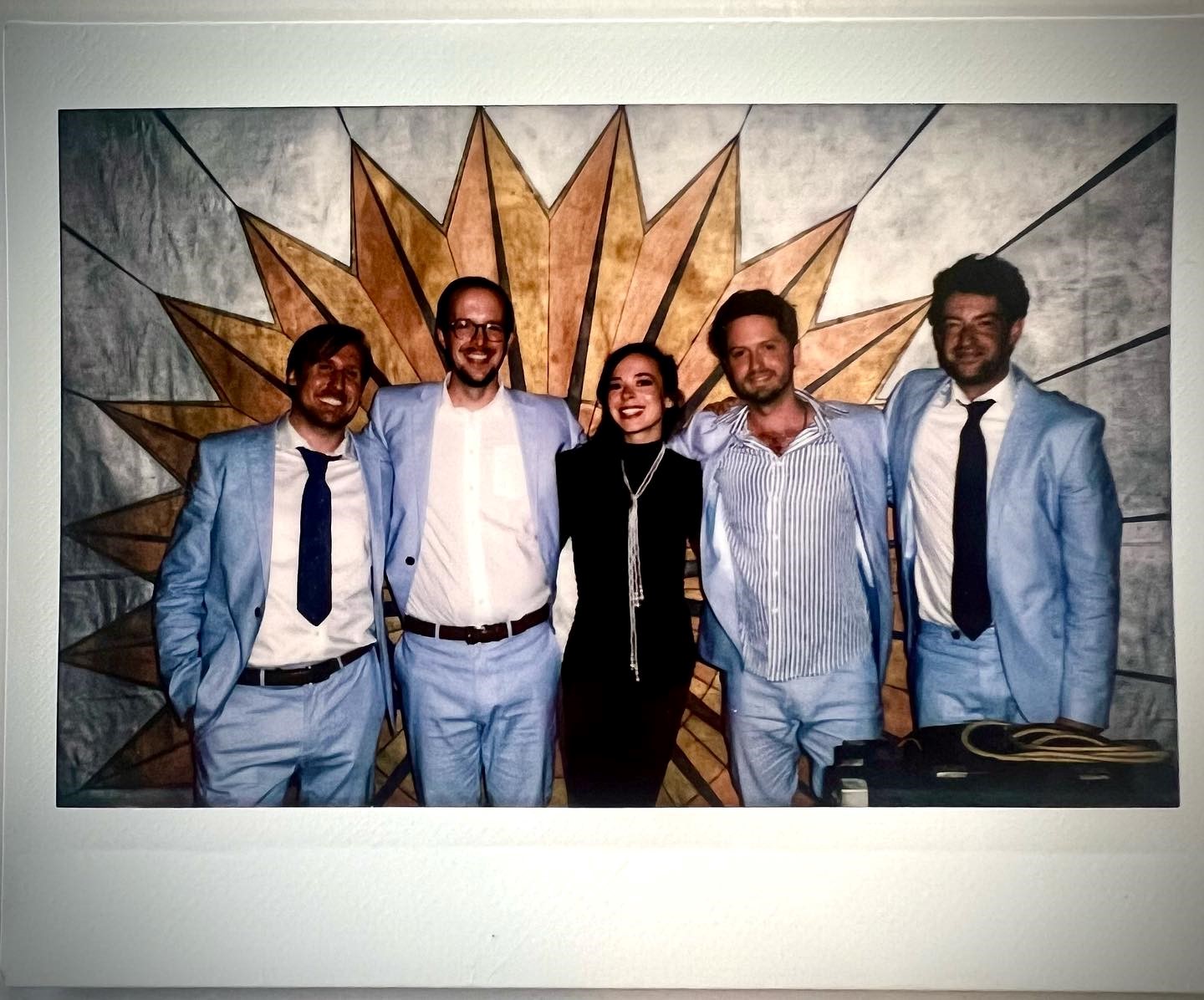 Dinner and a show in our large Dining Room!
The Dining Room will allow us to distance all the tables and with an elevated stage, every table will have a good view.
Enjoy Chef Richard's Four-Course dinner before the show
and then sit back and relax to enjoy the show along with dessert.
Four-Course Dinner and Concert
140. per guest (+beverages, tax, and gratuity)
Please plan to arrive at 6:00 pm to be seated
let us know if you need to arrive later (up to 6:30)
Djangophonique
Djangophonique is an award winning band led by guitar player Andrew Brown. With over a decade of national touring experience, Brown is no stranger to the stage and delivers every performance with personality and enigmatic charm. A true disciple of the style, Brown has spent countless hours immersing himself in the language of Django Reinhardt's jazz manouche, and he's joined on stage by bandmates that match his skill and passion for the material. The core group includes Tyler Rindo on clarinet, Nick Martin on rhythm guitar, and Jorian Olk-Szost on upright bass. In 2023, Djangophonique began collaborating with vocalist Katie Smith, whose playful charm and soulful delivery channel the mystery and appeal of an unplaceable era of aching and entrancing nostalgia. Djangophonique, having already achieved the tricky feat of bringing an instrumental style of music to large stages and events, is excited to reach even broader audiences, bridge generational gaps, and find greater musical heights and depths with the addition of Katie's effortlessly light yet deeply expressive voice. The result is a sound that's unmistakable to fans of the music, and alluring to the uninitiated—a sound that can bring the lively energy of a parisian dance hall to the quietest listening room or captivate a buzzing festival audience with a shimmering ballad. With respect for the tradition and a fearless creativity that bends the conventions of the style, Djangophonique is keeping the Hot Club revival alive and well. 
The Menu
The Menu Will Be Posted Closer To The Event
(Subject to change)
~optional wine pairings available~
The menu can be adjusted for Vegetarians, all seafood, all meat, or any other dietary concerns. When making reservations; please note your request and then call us to confirm at 614-451-9774
Booking Policy – Thank you for joining us! Reservations are secured with a credit or debit card.
Your card will not be charged for the evening.
At the conclusion of the event, your table check will include the dinner, music cover, and beverages.
Please see the cancellation policy below. We look forward to serving you soon!
Four-Course Dinner and Concert 140. per guest (+tax and gratuity)
Cancellation Policy – Should your plans change, please let us know at least 48 hours before your reservation and we will issue a full refund.
Cancellation made after this period will incur a $25 fee per guest.
Thank you for your understanding and support!