Traditional Plastic Gift Cards
These gift cards are available for purchase at the restaurant and online. If you purchase our traditional gift cards online, we will hand write your personal message for the recipient and mail it to the location of your choice.
*These are physical gift cards that can be purchased at the restaurant or mailed to you when purchased online
**The Refectory has two different styles of traditional plastic gift cards. Make sure to select the one that matches your gift card when checking your balance
*Please be advised…all charge transactions have an added 3.5% CC processing fee.
There is no processing fee with debit transactions. Thanks for your support. The Refectory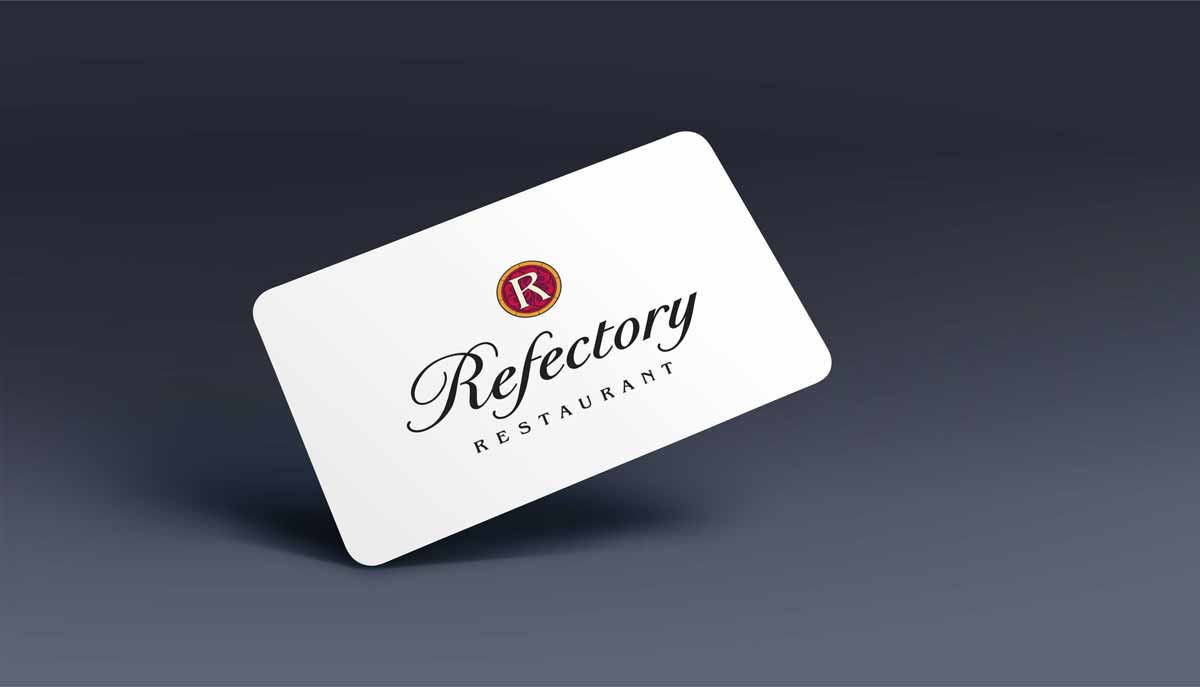 Purchase a Plastic Gift Card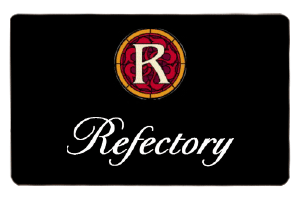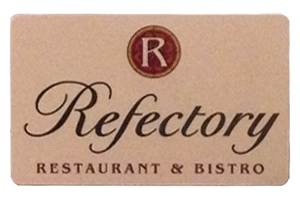 Electronic Gift Certificate
These gift certificates are completely electronic and are instantly available. There are 3 ways to redeem these gift certificates: simply print, email it directly to your recipient, or redeem them from your mobile phone.
*Please be advised…all credit card transactions have an added 3.5% CC processing fee. ZERO for debit transactions. Thanks for your support. The Refectory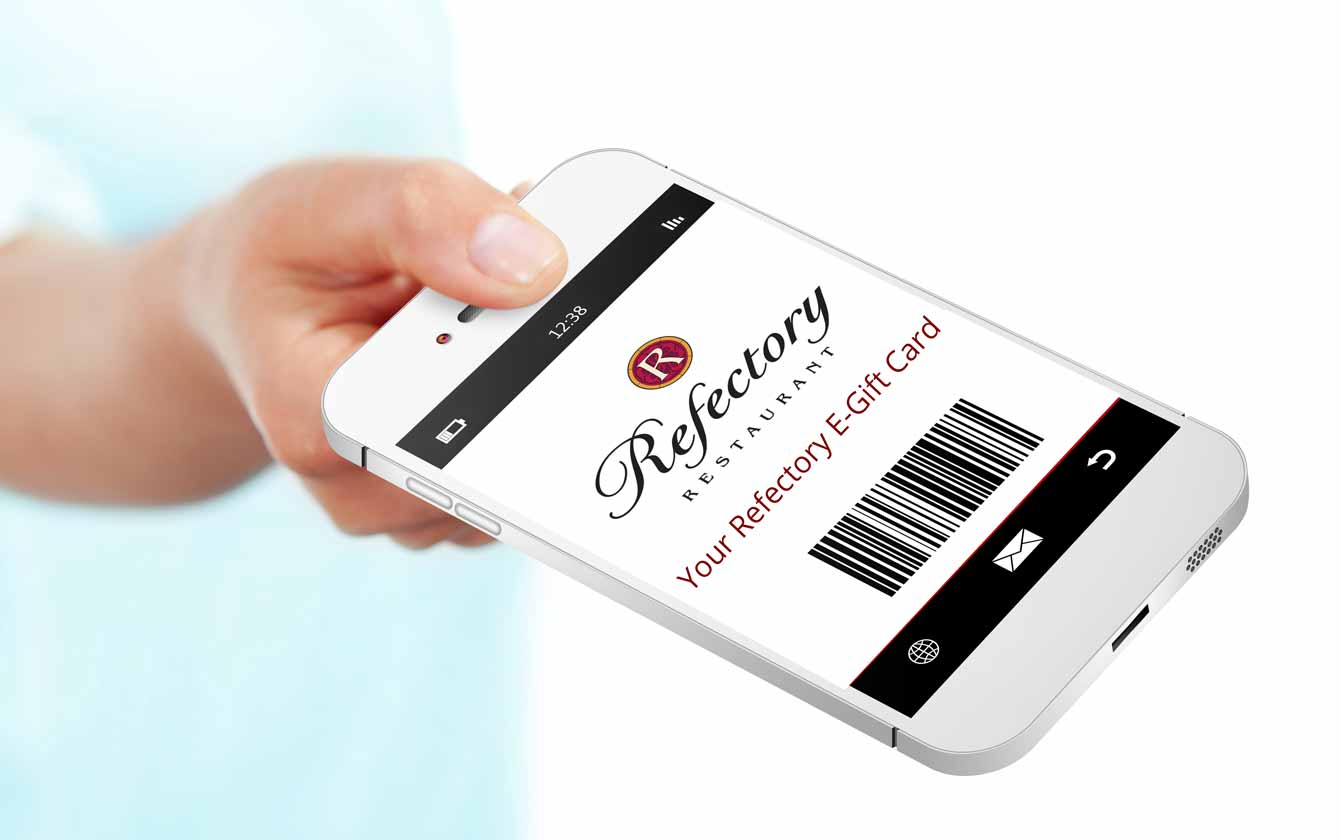 Purchase an E-Gift Certificate